Extraordinary Rocky Mountain Getaways
Vacation Rentals by Owner in Estes Park, Colorado USA
Settle In For Your Best Trip Ever
With a Masterly Crafted Vacation Home in the Heart of a World Class Rocky Mountain Playground
Whether an avid mountain explorer, nature enthusiast, or distant traveler in search of best days ever, This Mountain Life offers the ideal setup for your next mountain town adventure.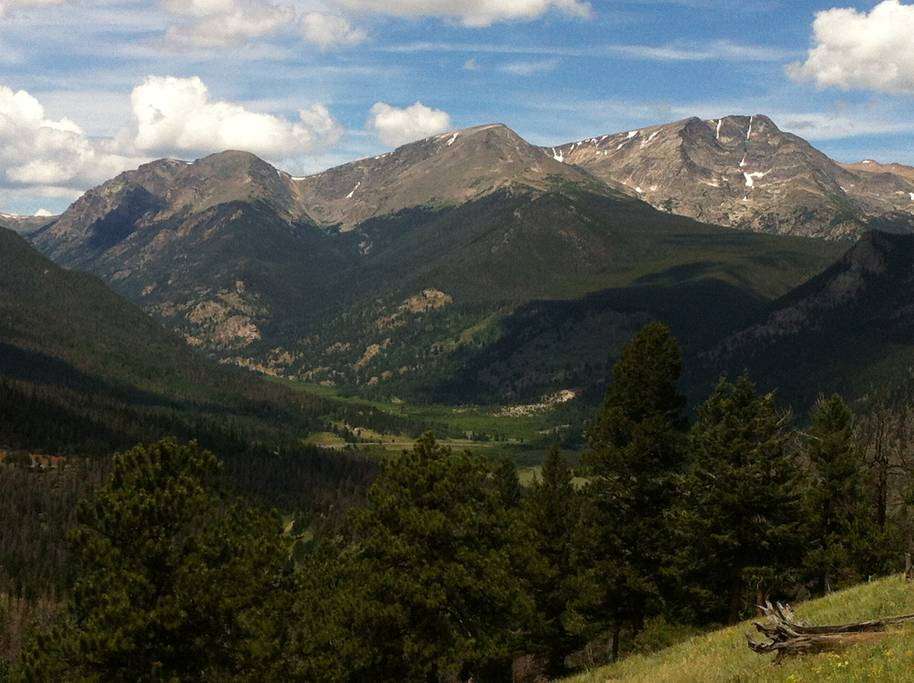 Idyllically pinned between the crags and currents of Little Prospect Mountain and Big Thompson River, This Mountain Life makes for a serene setting to call basecamp.  Open your windows to clean crisp air, bluebird skies and sights and sounds of a winding snow-fed mountain stream. Watch wildlife from Mountain Chickadees to Colorado Chipmunks, Black Bear and Wapiti Elk. Sleep like a log. Step out your haven near Historic Downtown to easily access top Estes Park shops, attractions and venues — from river walks to fishing spots, sweet shops to best restaurants, from care-free strolls to heart-pounding treks.
All this and more just moments from your dream mountain town home.  Or, venture further into Rocky Mountain National Park and nearby high mountain ranges to find scenic drives and trailheads — with wild flower fields, lush basins and snowcapped massifs, world famous hiking, backpacking and mountaineering, pristine trails up bubbling brooks and cascading waterfalls, through chaos canyons to stair-stepping alpine lakes, frozen tarns, imposing glaciers, tantalizing 13'ners and 14,000′ sawtooth ridges — an adventure-filled vacation you'll always remember.
Perfectly located to discover a sense of balance and well-being that surpasses all else.
Great Cabin, Great Location!
Benda H.
Cozy, comfortable, quiet and close to the action.
Excellent in Every Way!
Kim D.
Loved it. Perfect for a family our size, age, interests.
Perfect Mountain Getaway!
Even better than described.  Susannah S.
Best cabin and hosts in Estes Park!
Rachael S.
To Inquire, Get an Instant Quote or
Rick and Cheryl Grigsby
This Mountain Life
Rocky Mountain Memories, Inc.
Estes Park, CO 80517
Copyright 2014 -2020
All Rights Reserved