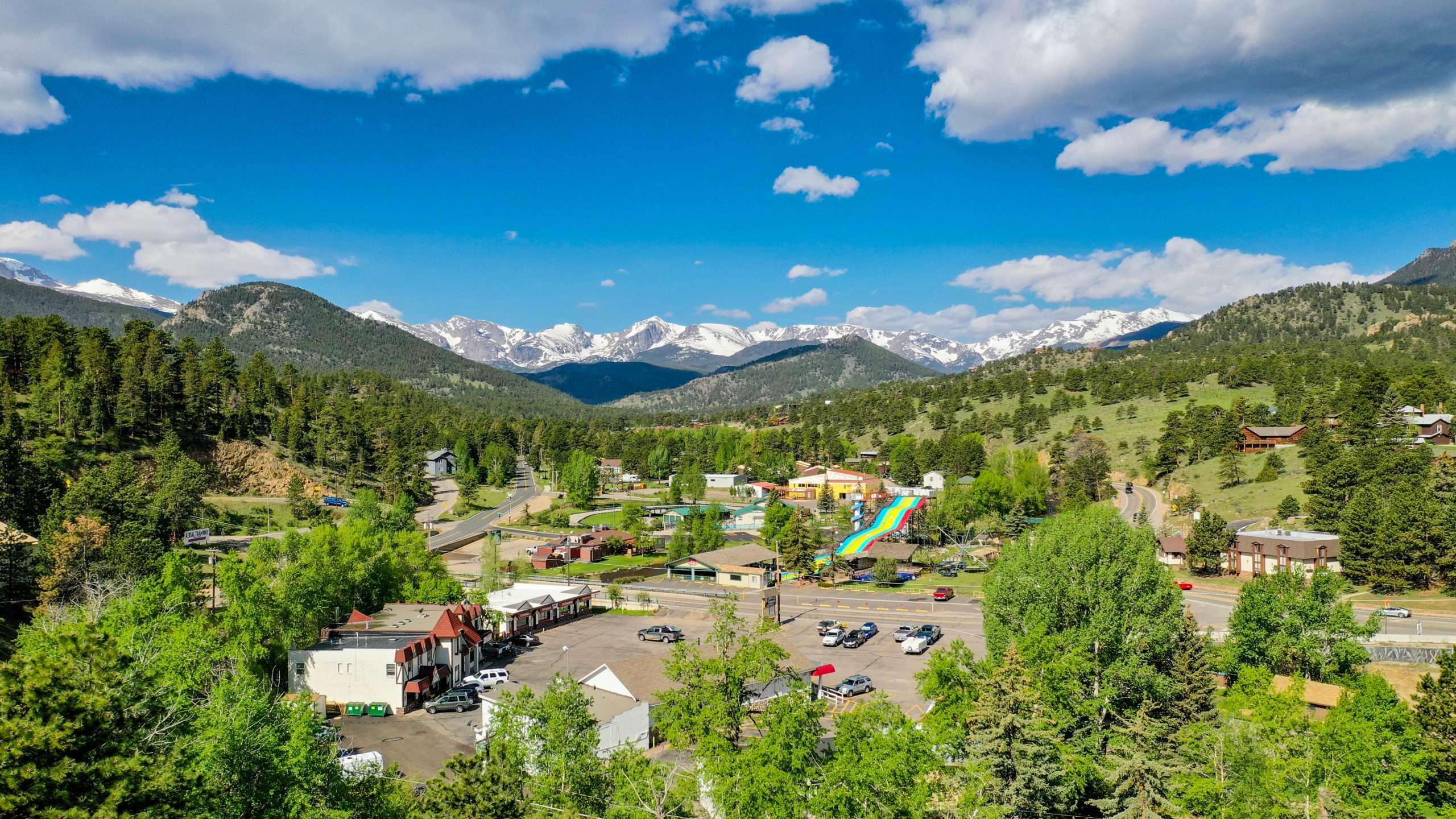 This is an image from 100′ above This Mountain Life Basecamp looking south to southwest across the Big Thompson River with red crowned Piccadilly Square and Rock Cut Brewery in the foreground, Sweet Basilico, Fun City and yellow Estes Park Brewery mid frame, and the Continental Divide 9 miles afar under snow.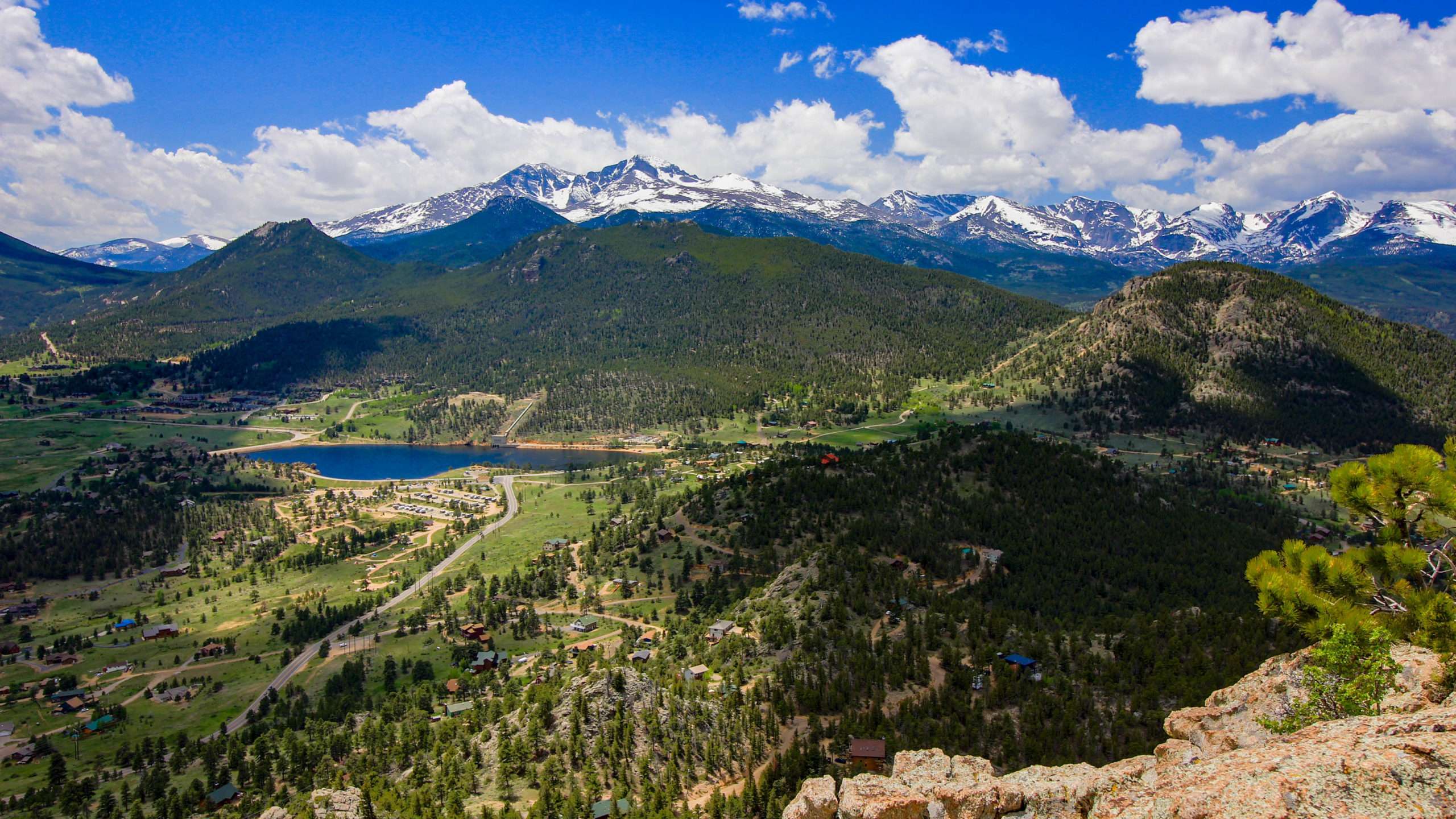 This is an image from higher up over Prospect Mountain looking south to southwest with Marys Lake mid frame,  and then generally left to right – Twin Sisters, Indian Peaks, Lilly Mountain, Estes Cone, Mount Meeker, Longs Peak, Pagoda Mountain, Chiefs Head, Powell Mountain, Taylor Peak, Otis Peak, Hallet Peak and Flattop Mountain to the extreme right with Giant Track in its foreground.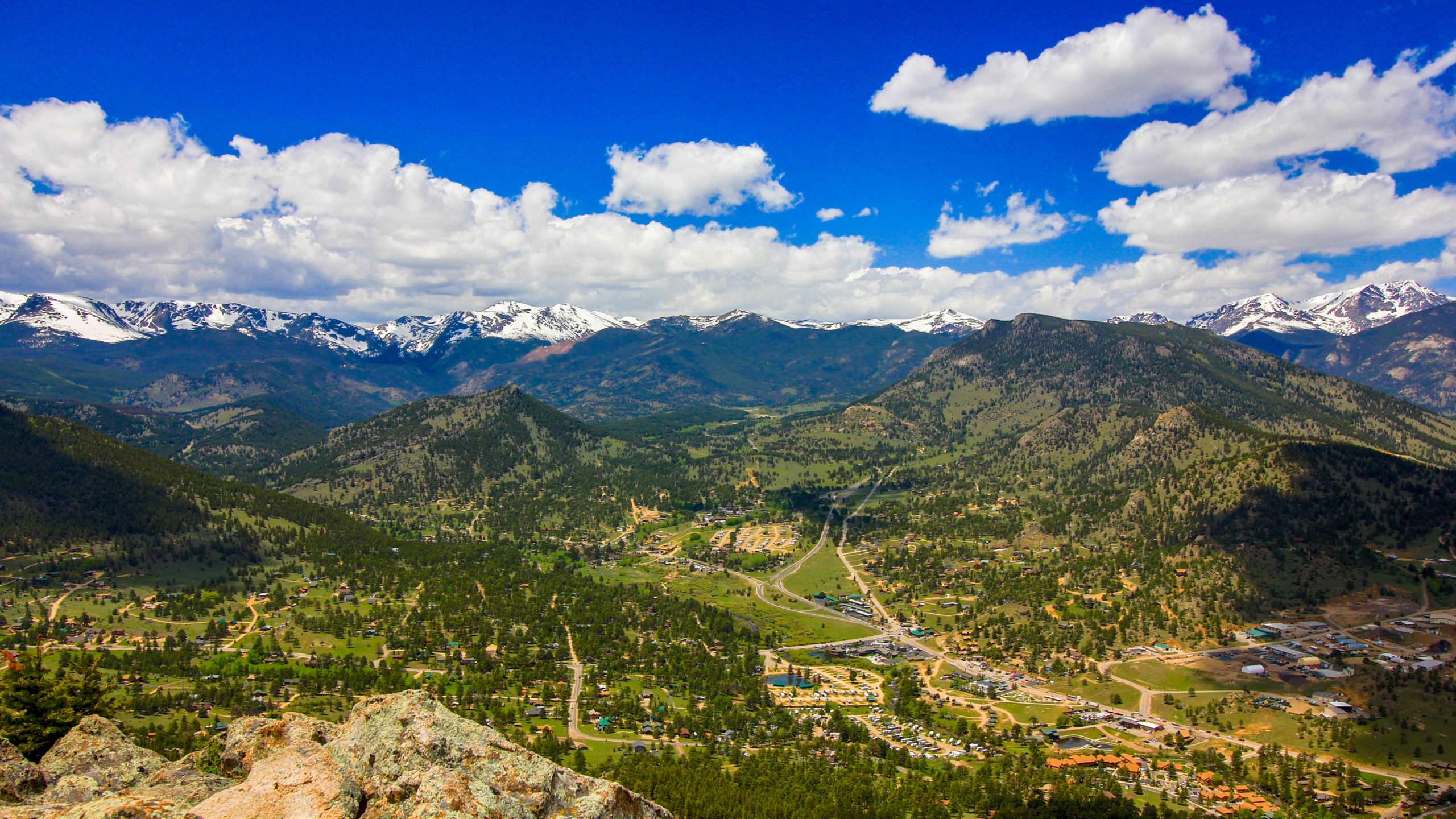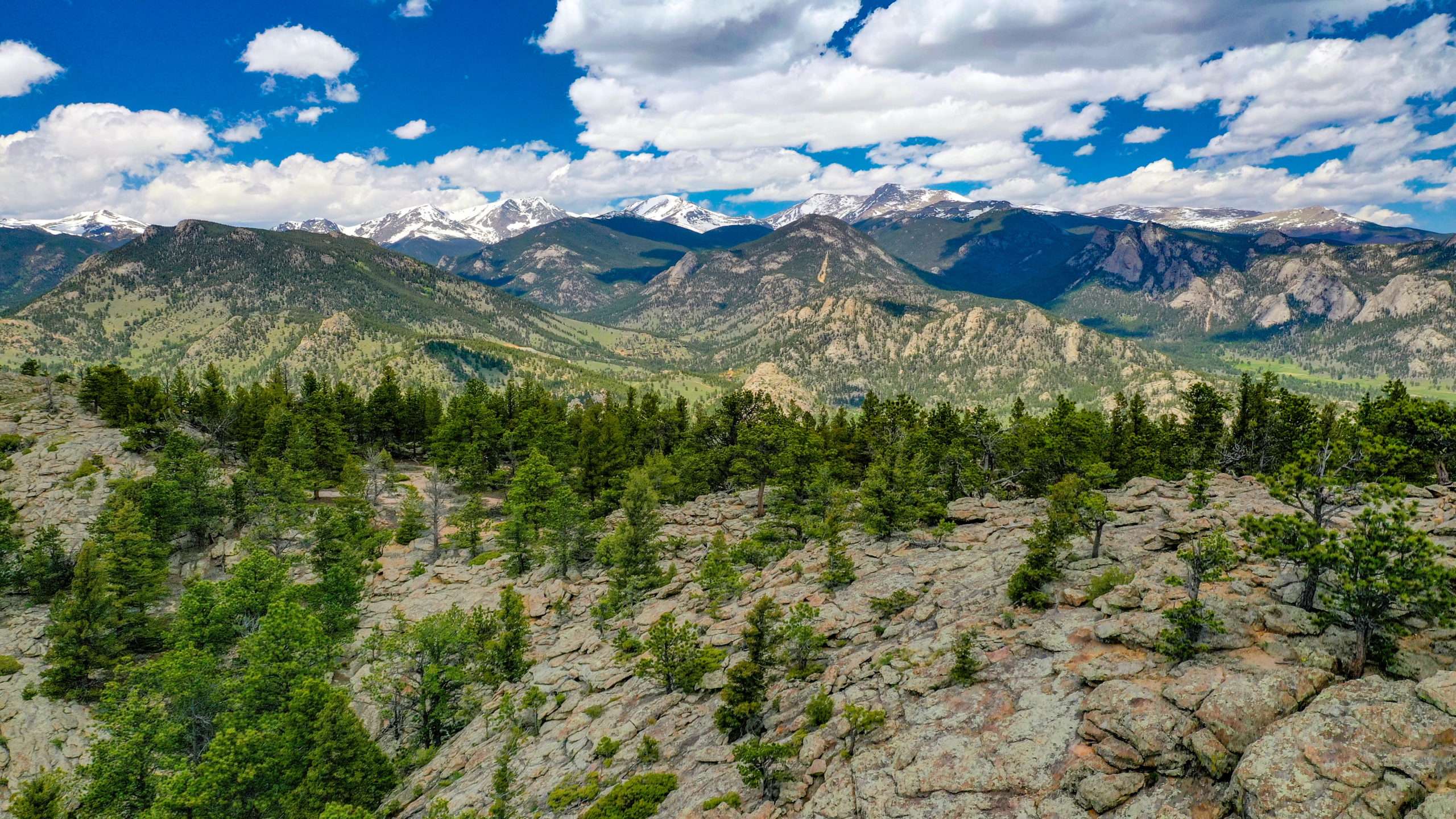 This is an aerial image pointed northwest from Prospect Mountain though Rocky Mountain National Park and Endo Valley to the Mummy Range with Mounts Chiquita, Chapin, Ypsilon and Fairchild of the Mummy Range shedding winter snowpack.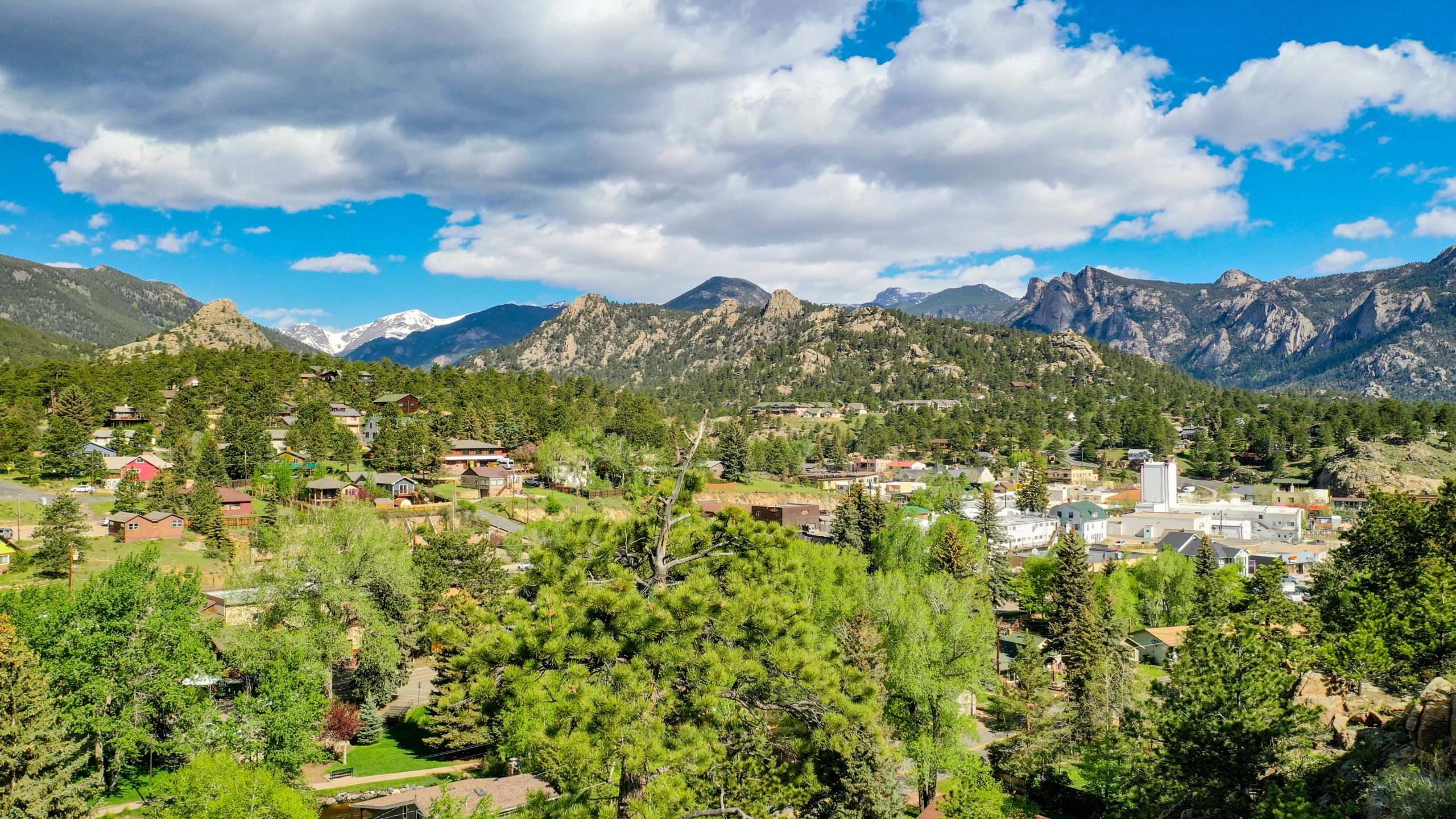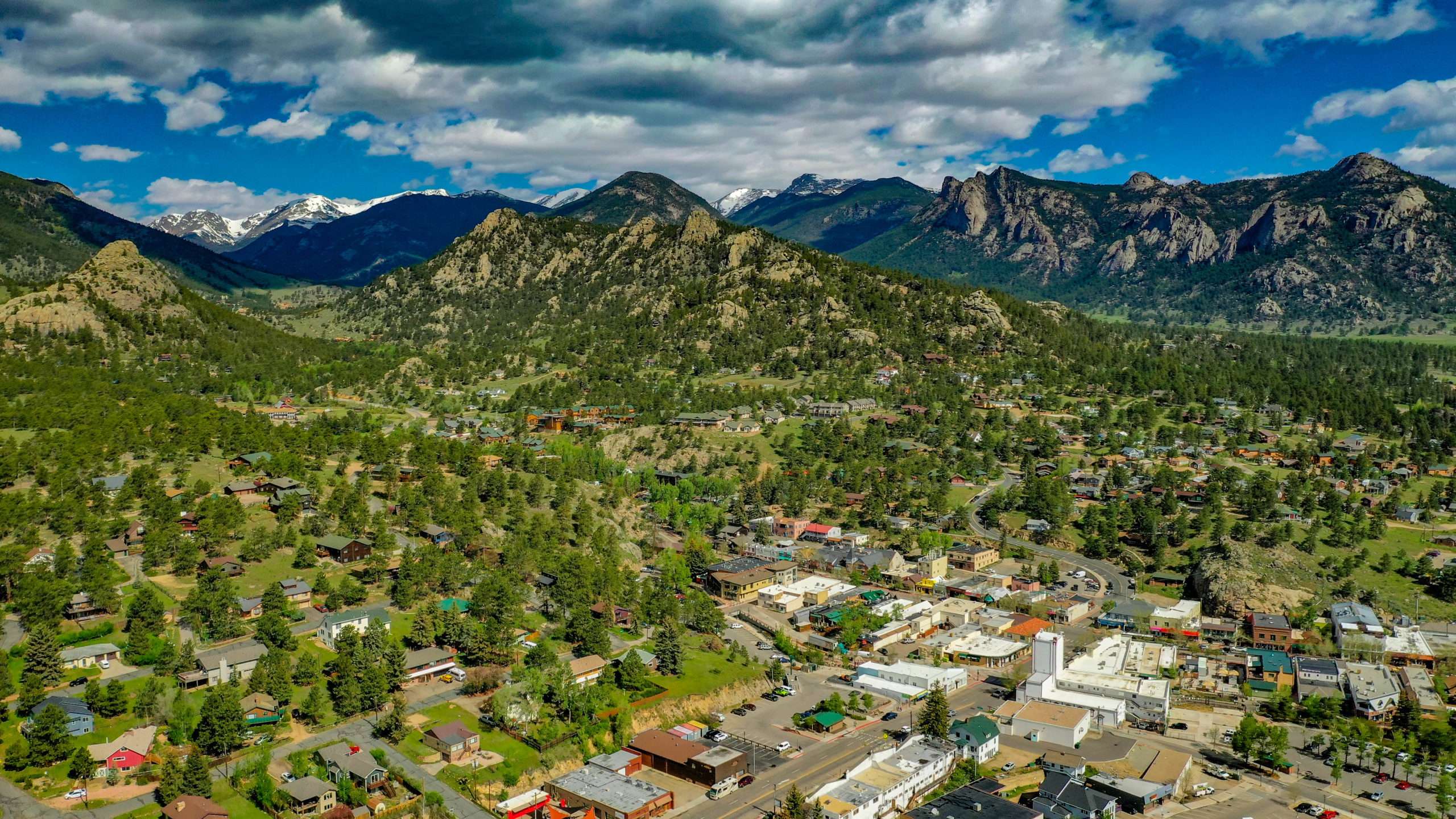 This is a close up aerial image of Historic Downtown Estes Park.  From This Mountain Life Basecamp walk north 2 or 3 river lined blocks to Confluence Park, Elkhorn Drive, Bond Park, Farmers Market, Top Pics, and Library.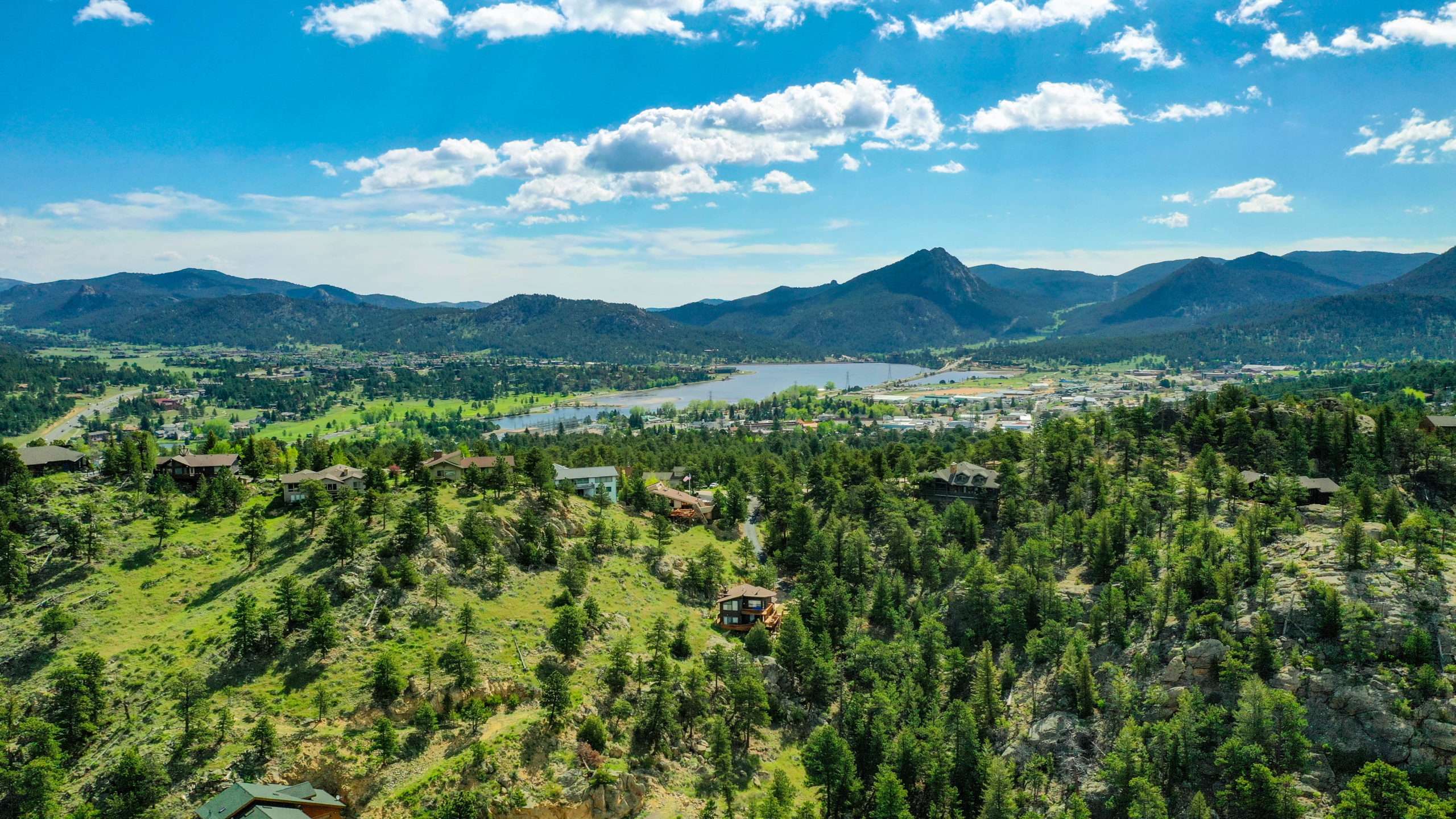 This is an aerial image looking east from This Mountain Life Basecamp over Little Prospect Mountain to Stanley Park, the Big Thompson River/Estes Lake Trail, 9 hole Golf Course, Estes Lake, the Big Thompson Canyon and Mount Olympus. We have a wondrous 4 mile riverwalk from our cabin doors to the lake marina and back.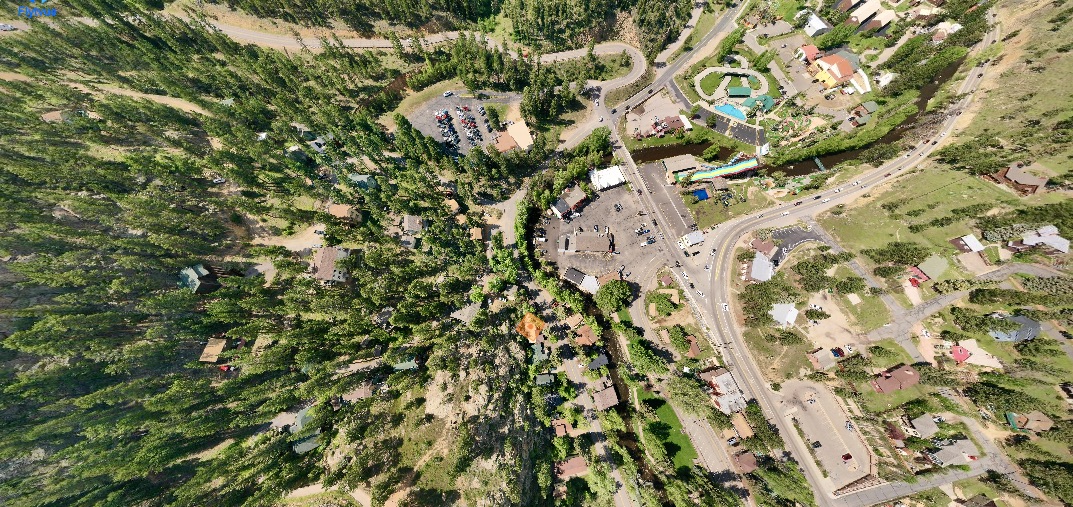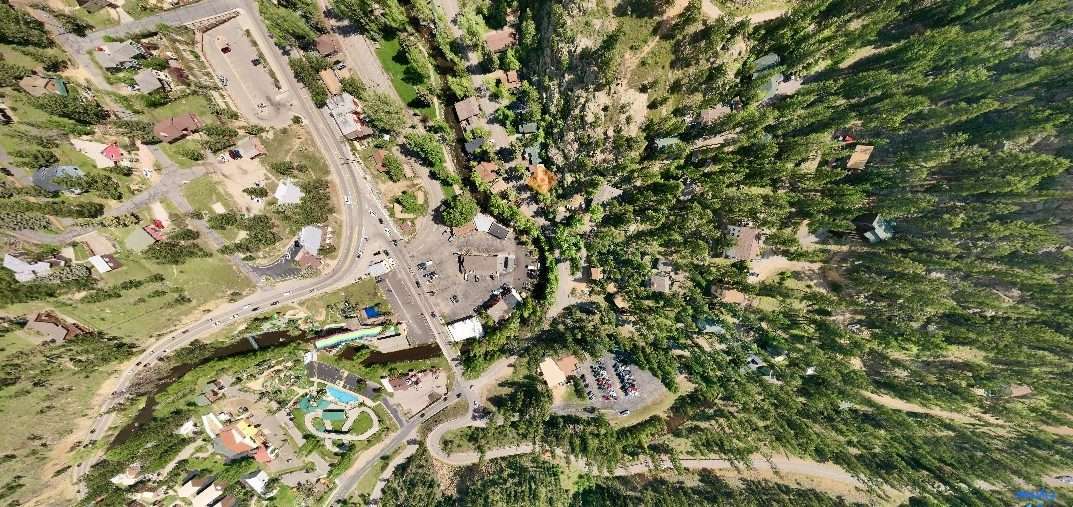 Finally, this is an aerial image looking down at This Mountain Life Basecamp and Redemption, Exploration and Redemption Cabins.  The amber diamond marks the spot.
Storybook Mountain Town Getaways
and Extraordinary Vacation Rental Homes
at the Heart of the Rockies and Estes Park, CO USA
Are the Mountains calling?
Rick & Cheryl Grigsby
This Mountain Life
Rocky Mountain Memories, Inc.
Estes Park, CO
Copyright 2020 All Rights Reserved