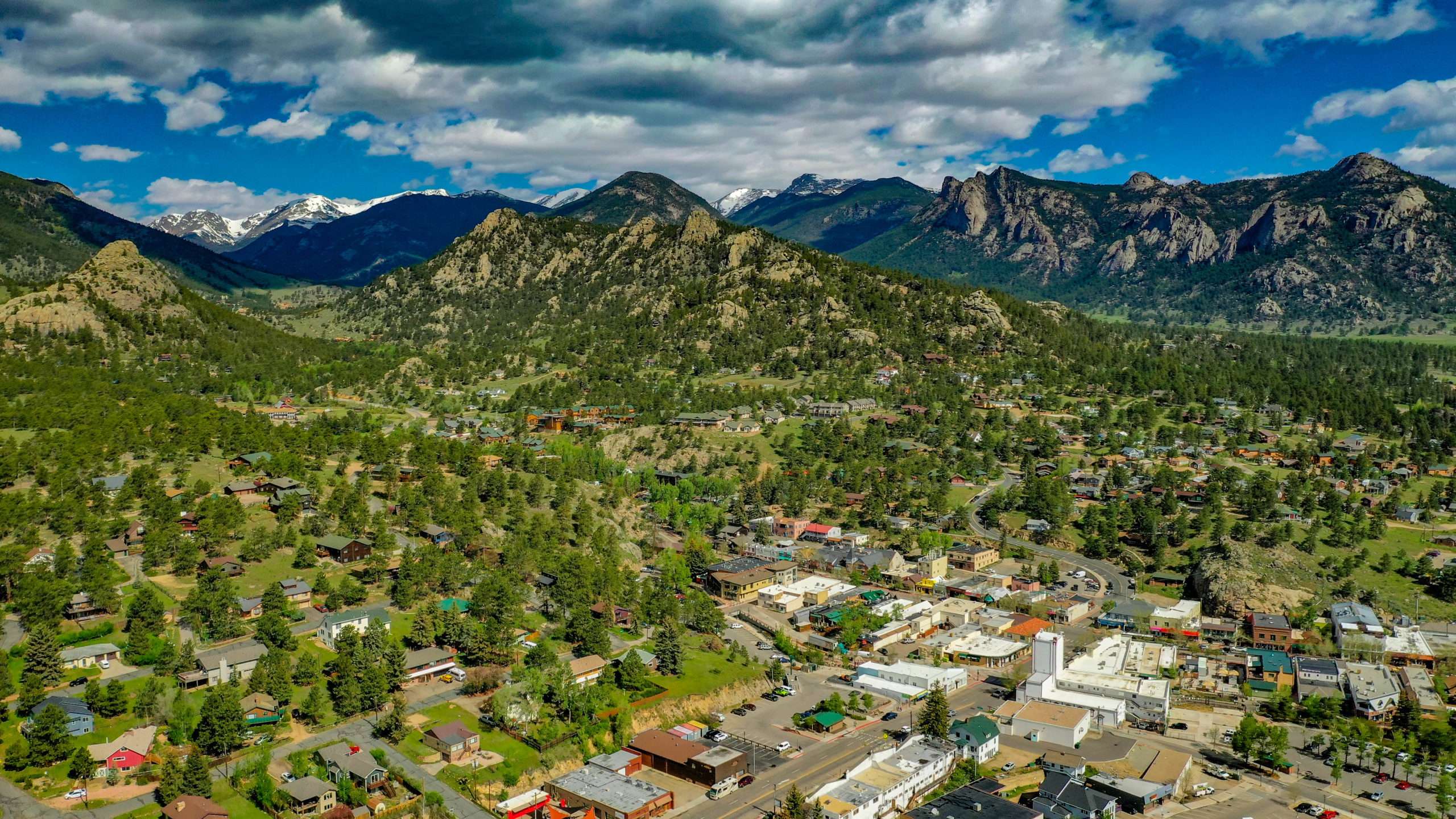 Estes Park
Top 10 Mountain Town
and World Class Mountain Playground
Ever since Joel Estes settled our rugged frontier town in the 1860s, Estes Park has beckoned visitors with its big nature parks, cascading snow fed rivers, wildlife viewing, heart pounding vistas, outdoor activities and recreation, authentic mountain village culture, and family-friendly values. Estes Park is a unique small USA mountain town that can put you in touch with big nature and real Colorado.  It is the only place you need to go to enjoy a Rocky Mountain vacation of a lifetime. You'll come back year after year.  Each season is flush with magnificent weather and endless opportunities for outdoor adventure.
This page lists Estes Park information sites, the Visitors Center, Town Maps, links to Town Festivals and Events, and This Mountain Life's Top Estes Park Pics. 
For a good look at Estes Park, This Mountain Life Basecamp Cabins and their surroundings click on: 3D Views, Aerial Images, Aerial Video, and Riverside Videos. 
Click Here
Are the Mountains calling?
Rick & Cheryl Grigsby
This Mountain Life
Rocky Mountain Memories, Inc.
Estes Park, CO
Copyright 2020  All Rights Reserved