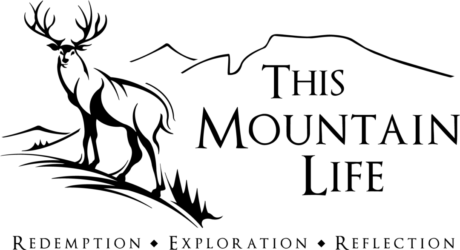 This Mountain Life warmly welcomes good-hearted people from every state and nation.  
All are permitted to vacation in TML's Elite and Uncommon Mountain Town Cabins on these golden rules.
OUR GUEST PACT and SHORT-TERM RENTER AGREEMENT
This Guest Pact and Short-term Renter Agreement ("Agreement") is made between Owners and Guest(s). 
Owners and Guests agree to fully abide by these rules: 
Quite Enjoyment:  Subject to Guests' booking confirmation and this Agreement, Guests are granted whole house sanctuary in their This Mountain Life cabin* for the entire length of their reservation.

Owners and their agents may enter the premises for groundskeeping, maintenance, cleaning, and Guest services.

Only persons specified in Guest's confirmed reservation may occupy This Mountain Life property.  

[*The  cabin specified in Guests' booking confirmation: Redemption, Exploration or Reflection Cabin 260 – 264 E. Riverside Drive, Estes Park, CO USA; hereinafter, "Rental Property"]
Day of Arrival and Check-in:  Unless otherwise agreed, Check-in is 3:00 p.m. on Day 1 of Guest's booking confirmation.
Care of Premises:  Guests are expected to abide by all reasonable requests and take all reasonable precautions to treat Owner Property carefully and respectfully.

Guests are expected to keep their cabin, furnishings and contents in a clean, safe and good order.
Appliances and other amenities may only be used for their intended purposes. Neither garbage nor trash may go down the kitchen disposal or plumbing. Windows must be opened and closed with a delicate touch.
Pets, smoking, incense, candles and open flames are not permitted indoors.  
Food and trash must remain indoors during bear season. Guests may text Owners for trash pickup mid stay.
Parking:  Owners grant Guest front door parking space for the length of their stay. One small to medium sized vehicle only.
Heat and Free Standing Stove:  In addition to thermostatically controlled electric wall heaters, TML cabins have either a free-standing gas parlor or wood burning stove. Guests must exercise special caution during their use especially around children. The surfaces are hot to touch and may cause burns.
Pantry and Fridge:  Guests are welcome to use and consume stocked kitchen condiments, drinks, food, pantry items, and paper supplies. Please leave your unopened food, drinks and supplies for the next guest.
Day of Departure; Check-out; Guest Duties:  Unless otherwise agreed, Check-out is 10 a.m. on Guest's Day of Departure.

Guests are expected to leave the Rental Property in substantially the same condition and order as on their Day of Arrival.
Guest(s) must follow these exit procedures:

Sign and date Guest Registry. 
Wash dishes or load and start the dishwasher.
Bag recyclables and trash and set on kitchen floor. 
Collect used kitchen linens and bath towels in hamper or laundry bag and set on bathroom floor.
Turn off heaters and lights. 
Leave windows open unless raining or below 60 degrees.
Lock doors and place keys under the mat. 
Send text message to notify Owners of Check-out time and departure.

Property Damage; Security Deposits; Breach:  Guests agree to be financially responsible for extraordinary housekeeping fees including damages, stains, scraps, cuts, tears, breach of Day of Departure Duties, missing item replacement costs, damaged item replacement or repair costs, and repair costs of buildings or grounds. Guests are expected to immediately notify Owners of any Rental Property damage they observed or caused.

If at the end of the rental period the Rental Property is returned to Owners undamaged, Guests' Security Deposit will be released in full within 5 business days. In the event of any damages, Owner will provide Guest with an accounting of expenses incurred and deductions made from the Security Deposit. Should the damages exceed the amount of the Security Deposit, Guest(s) agrees to pay the balance within 5 business days after receiving notification.

Owner may terminate this Agreement on breach of any material term of this Agreement or Guest's booking confirmation. Guests shall not be entitled to the return of any rental monies paid and must vacate the Rental Property immediately.
Hold Harmless; Injuries; Property Damage:  In the event Owner is unable to make Rental Property available for any reason, Guest(s) agree that Owners' sole liability as a result of this unavailability is to provide a full refund of all monies paid under this Agreement [and Guest's booking confirmation] and Guest(s) expressly acknowledge that in no event shall Owner be held liable for any special or consequential damages which result from this unavailability.

The Rental Property may offer access to outdoor recreational and water activities, including but not limited to hiking, mountaineering, rock climbing, fishing, canoeing, kayaking, white water rafting, bicycling, snowshoeing, horse back riding, and swimming. Guest(s) fully understands and acknowledges that outdoor recreational, rocky mountain, and water activities have inherent risks, dangers and hazards.  Participation in such activities and/or use of equipment may result in injury or illness including, but not limited to bodily injury, disease, strains, fractures, partial and/or total paralysis, death or other ailments that could cause serious disability.  Guests hereby assume all such risks and dangers and all responsibility for any losses and/or damages and agrees to fully indemnify and hold harmless the Owners and any and all agents, employees, or contractors for any injury or damage caused by these activities, whether caused by the negligence of the Owners, the negligence of the participants, the negligence of others, accidents, breaches of contract, the forces of nature or other causes foreseeable or unforeseeable. Guests hereby voluntarily agree to release, waive, discharge, hold harmless, defend and indemnify Owners and any and all agents, employees, or contractors from any and all claims, actions or losses for bodily injury, property damage, wrongful death, loss of services or otherwise which may arise out of use of Rental Property facilities, equipment, or activities.  Guests further assumes full responsibility for the actions of any and all persons whom they may allow to enter the Rental Property during the rental period and indemnifies Owners from any and all claims arising from such other persons.
Cancellation; Refunds; Insurance:  Bookings cancelled at least 60 days before Day of Arrival will receive a 100% refund of rent received. Bookings cancelled at least 30 days before Day of Arrival will receive a 50% refund of rent received. If Guest did not book directly with Owners, Guest(s) should check with their on-line booking site for treatment of their on-line booking fees paid to them.

If the cancellation is made within 30 days of Day of Arrival, the rental amount will not be refunded.  However, should Owners or Guest find a substitute guest for the same time period, and such new guest is approved by Owners, the entire rental amount will be refunded less $100.

Owners encourage Guest(s) to purchase traveler insurance in case of unforeseen circumstances, accidents or other issues that may prohibit Guest (s) from traveling or fulfilling these rental terms.
Conflict Resolution: Owners expect Guests and all concerned to conduct themselves in good faith with goodwill. This Mountain Life is a problem free zone. However, should a problem or unresolved issue ever arise Guests are expected to communicate directly with the Owners in a timely fashion.

As far as the law, this Agreement shall be enforced under the laws of Colorado, and (with the Guest's booking confirmation) represents the entire Agreement of the parties.  In the event of a dispute, legal action may only be instituted in Larimer County, State of Colorado.  If any part of this Agreement shall be deemed unenforceable by law, that part shall be omitted from this Agreement without affecting the remaining Agreement. 
NOW, THEREFORE, in consideration of the mutual agreements and covenants herein contained, Guests have read and agreed to the following:
We understand the rules and rental conditions upon which we are agreeing to rent accommodations and use Owners' Rental Property, furniture, appliances, equipment, stoves and grills, rods and reels, bicycles, snowshoes, spikes, watercraft, related outdoor tools, equipment, property, maps, trail guides, adventure books and land.  We acknowledge and accept that the sole responsibility for safety lies with the participant.  In agreeing to this, we acknowledge that outdoor, mountain, water, river and lake activities and exposure to the natural elements and animals can be dangerous and sometimes result in injury and even death.  Riverbanks, streams, boulders, cliffs, steps, decks, porches and floors can be slippery, animals can threaten and infect or injure, exposure to the elements can cause altitude sickness, hypothermia, sunburn, among other risks inherent in participating in mountain outdoor and water activities.  We know that alcohol and/or drugs do not mix safely with any outdoor activity.
I am over 27.  I hereby assume all legal responsibility for bodily injury to me or to any person accompanying me as a result of my visit and use, operation or possession of the Rental Property and equipment hired or loaned to me.  Acknowledging this, I accept complete responsibility for the minor children in my charge and engage in outdoor activities or events at my own risk.
We will abide by the rules and accept these rental conditions:
The Rental Property we rent will be returned in the same condition in which it was rented and we will be responsible for all damage and/or loss that occurs during our rental period.
We will diligently discharge all Day of Departure Duties.
We agree to hold harmless and to indemnify the Owners and affiliates of the Rental Property against all loss, damage, expense and penalty on account of personal injury or property damage to ourselves, our traveling companions, any minor child or children in my/our charge, howsoever rising.
We/I acknowledge receipt of the Rental Property in good order and condition (if found otherwise on arrival I will contact Owner immediately) and further agree that the Owners of the Rental Property shall not be liable for consequential damages of any kind or nature from whatever cause arising, whether property or equipment is loaned or rented.
AGREED TO THIS DATE.
OWNERS                                                                                                        GUEST(S)
Rick and Cheryl Grigsby                                                                                 [Per booking confirmation]
Rocky Mountain Memories, Inc. 
dba This Mountain Life 
Redemption Cabin + Exploration Cabin + Reflection Cabin
Estes Park, CO 80517
cheryl@thismountain.life: 970.481-7486
rick@thismountain.life: 970.231.4016
To Inquire, Get an Instant Quote or