On this page you'll read a short historical account
of the narrow tract This Mountain Life now calls home.
Gold was discovered in Colorado in 1859.
Among the adventurers who joined the rush was a Missouri native named Joel Estes.
Estes and his son Milton followed a trail west up the Little Thompson drainage, from what is now Lyons. They chanced upon a high mountain valley filled with wildlife and surrounded by snow covered peaks.  In the spring of 1860, Joel and Milton returned to set up a ranching operation including two houses and corrals at the eastern edge of that green lush valley.  Joel moved his wife  and their four other children up into the mountains in 1863 during Civil War.
The word "park" was in common usage at that time to describe an open area. William Byers, editor and publisher of the Rocky Mountain News, visited in September, 1864 to attempt a climb of Longs Peak. He wrote an account of his trip which included hospitality extended to him by the Estes family and extolled the virtues of "Estes' Park."
The winter of 1864-65 was unusually severe. This may have contributed to the Estes family's decision to leave the area in the spring of 1866. The ranch turned over until 1867 when it fell into the hands of Griff Evans, the nemesis of Mountain Jim. The site of the Estes ranch is a short walk from This Mountain Life cabins.   It is currently under Lake Estes water.
Before Joel Estes first laid his eyes on the 'Estes' high mountain valley, the Utes and Arapahos were the first to make camp along our riverside site.  Following Estes came many colorful figures including the survivalist Mountain Jim, rancher Griff Evans, explorer Isabella Byrd, the rancher/attorney MacGregor, the notorious Irishman and Earl of Dunraven, the industrious Englishman John T. Cleave, surveyor Cornelius Bond, industrialist F. O. Stanley and naturalist Enos Mills.
According to Colorado Jurisprudence, the original deed covering This Mountain Life's cabin premises was executed on December 19, 1888 from Theodor Whyte, Lord Dunraven's Director and Attorney in Fact, to John T. Cleave.  Cleave, among his first notable achievements, built Dunraven's original Estes Park Hotel.  Later in the early 1880s, Cleave built, at the confluence of the Big Thompson and Fall Rivers, the Park's first general store and post office.  That site later became the nucleus of the future village of Estes Park.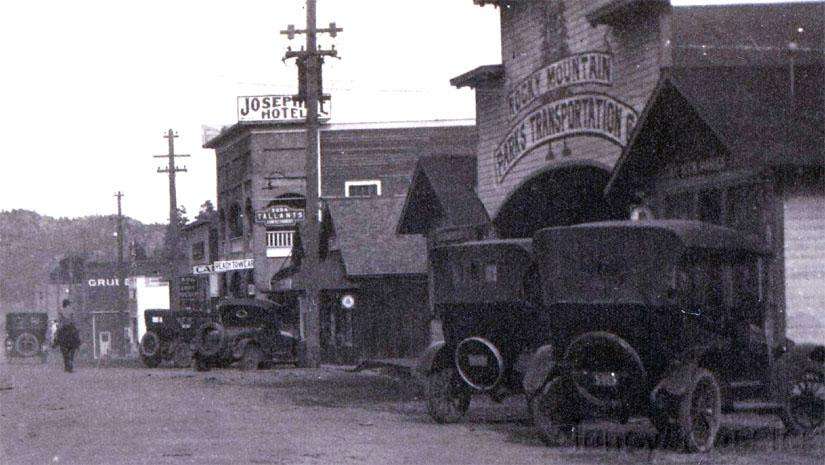 At the time of the Colorado census of 1885, some twenty families and 105 individual were living in Estes Park. In 1899, Cleave's daughter, Virginia, at thirteen was thought to be the youngest to summit Longs Peak
This Mountain Life continues with these traditions.
Photo and historical credits to Fred Payne Clatworthy (1875 – 1953) and unknown pioneers and related persons.
Are the Mountains calling?