Big Thompson River
This Mountain Life sits on the famous snow-fed canyon-carving fly-fishing Big Thompson River. 
This page shows the River's proximity to our Basecamp and Redemption, Exploration, and Reflection Cabins.  Also explored is the River's origin, course of travel, history, and wealth for heath and recreation. 
First you'll see short seasonal clips of the River as it flows past Basecamp during Spring, Summer, Fall and Winter.  Then, the rest of the story. 
[Only the Summer video will be shown if you're not viewing on a desktop].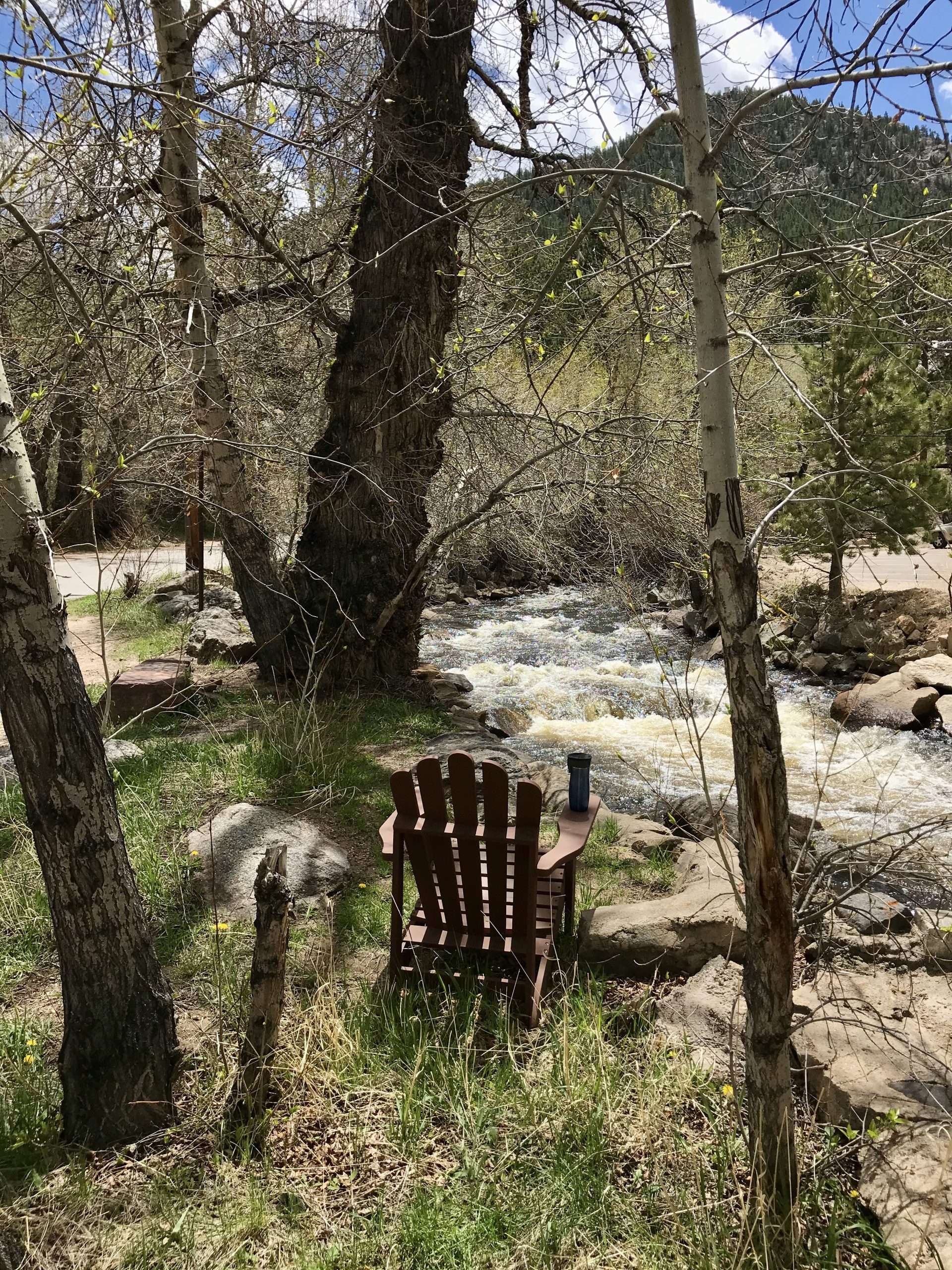 The headwaters of the Big Thompson River begin in Forest Canyon high up within Rocky Mountain National Park. The river meanders east through RMNP's Moraine Park down to the town of Estes Park and through the Big Thompson Canyon later to form a tributary of the South Platte River. 
Just before approaching Basecamp, Southside Downtown, the River makes a 270 degree hairpin turn north to Historic Downtown, passing open banks, This Mountain Life Cabins, and Baldwin Park along its way. On the first photo below, the orange diamond marks our spot.
A few minutes later, at Confluence Park, it bends back East and together with Fall River gives shape to our wondrous Riverwalk.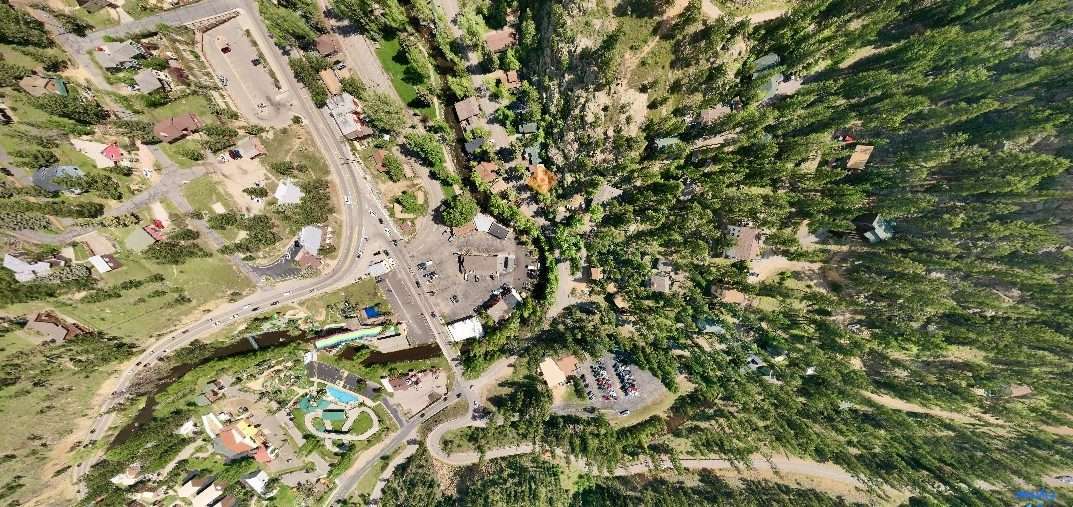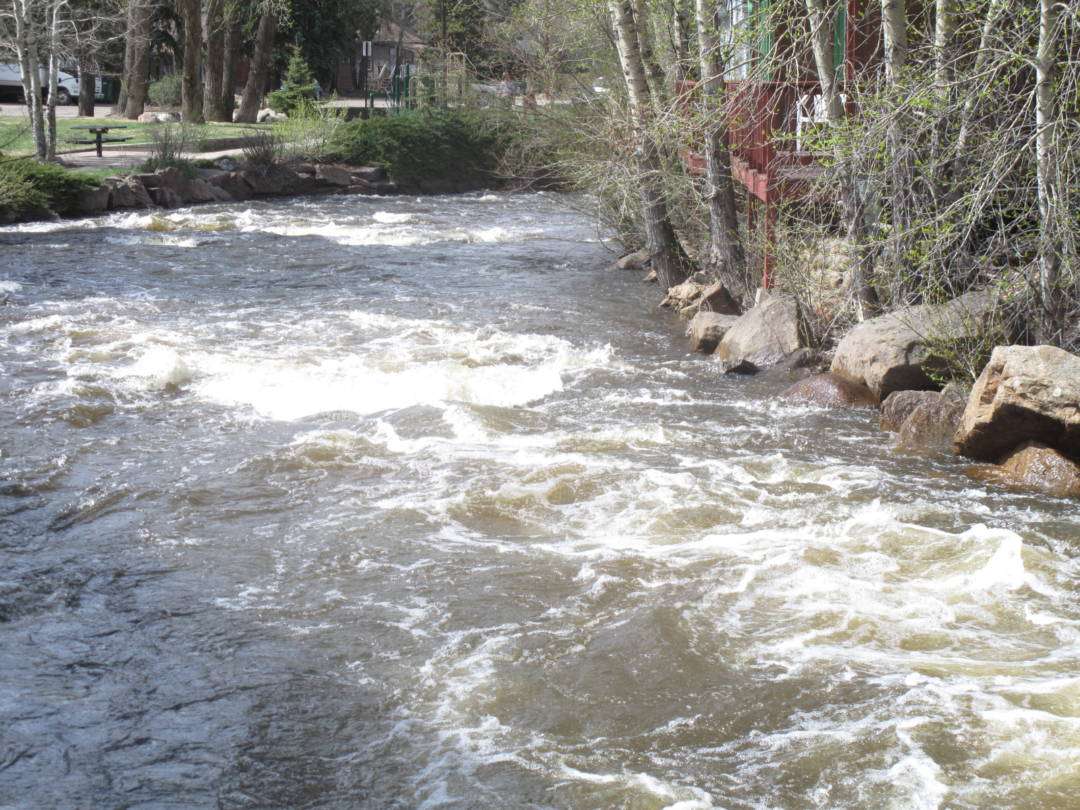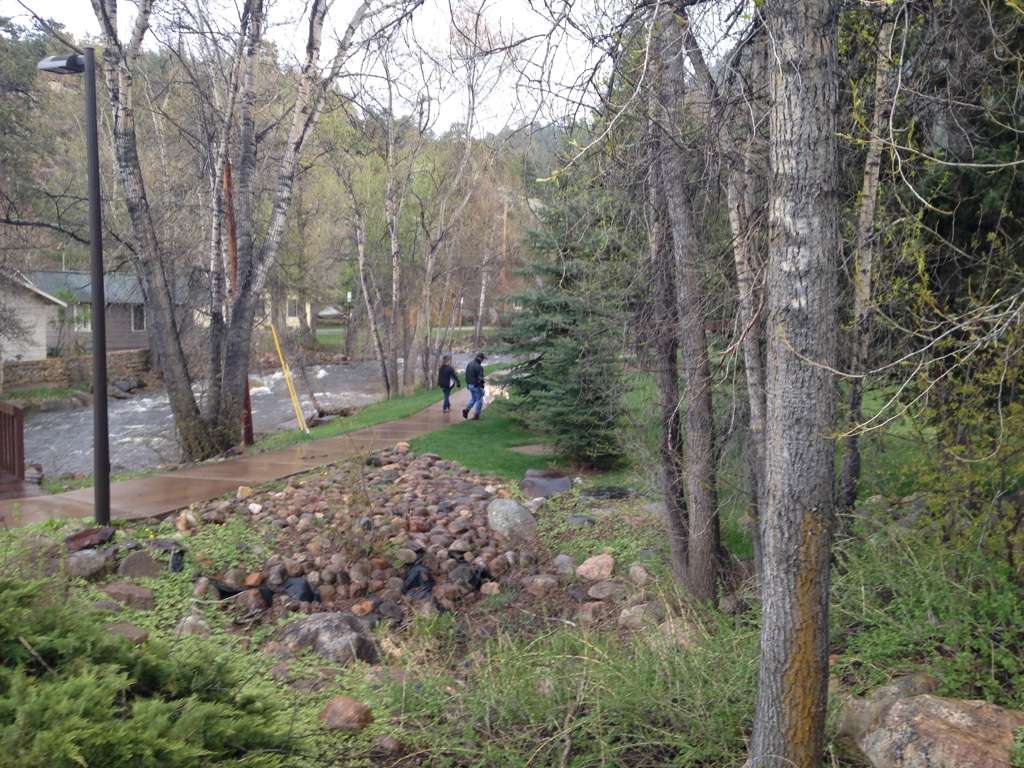 Are the Mountains calling?
Rick & Cheryl Grigsby
This Mountain Life
Rocky Mountain Memories, Inc.
Estes Park, CO
Copyright 2020    All Rights Reserved