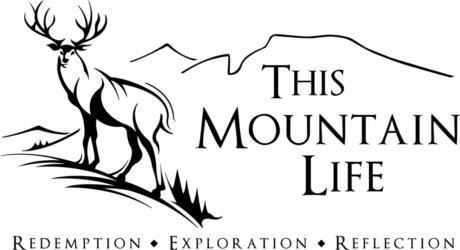 Welcome to your cabin at This Mountain Life!  We know you'll want to get started right away on your Rocky Mountain vacation.  Here a few notes to help you get settled and start having fun!
Storage:  This guide will help to store your luggage and gear to keep your cabin uncluttered and comfortable.
Redemption Cabin:

 

Your luggage may be stowed in the hall closet or under the beds.
Exploration Cabin:

 

You can store luggage under the queen size bed. The Bunk Room has additional gear storage on the rock ledge.
Reflection Cabin:

 

The king bed has hooks & a shelf on either side for personal items, as well as a 2 gear boxes at the foot of the bed.

 

Your luggage can be stored under the bed.
Wifi:  You'll find the network name and password posted in your cabin.
Get Warm:  Your cabin can be kept warm year round.  You may want a little warmth, even on summer Rocky Mountain nights.
Redemption Cabin:

 

To turn the gas stove on or off, flip the switch located on the back side, top right corner.

 

If it doesn't ignite immediately, just flip again slowly and wait a few seconds. The bedrooms and the bathroom have electric wall heaters.
Exploration Cabin:

 

To turn on the parlor stove, the switch is on the right side near the top.

 

There is a dial for the fan next to the switch. The fan will continue to run for a bit after the stove is turned off.

 

The bedrooms and bathroom have electric wall heaters.
Reflection Cabin:

 

Electric wall heaters are located in the kitchen, bathroom and next to the bed.

 

The wood burning stove takes 6″ sticks, which we provide. Please close the stove door tight and lock before leaving the cabin.
Get Cool:  The cabins are naturally cooled. Feel free to open windows for fresh mountain air.  An oscillating fan is available, just ask the hosts.
Linens:  The bathroom and kitchen are stocked with clean linens.  There are extra blankets and pillows in the closets and bedroom furniture drawers.  If you need extra linens, please contact the hosts.
Kitchen:  The kitchen is stocked with everything you should need for vacation cooking.  If you are lacking anything, please contact the hosts.  Text hosts if you need a mid-stay trash pickup.
Bathroom:  Bath towels, hand towels, and wash cloths are in the bathroom.  Complementary toiletries are available for your convenience if you forgot anything.  Please take only what you need.  Black washcloths are available to remove makeup.
TV:  All cabins are equipped with a smart TV.  Use apps for your own accounts on Netflix, Amazon Prime, etc. Remember to delete your personal account info before you leave the cabin.
Please have a wonderful vacation, treat our cabin like it was your own, and return her back for the next guests as good as you found her.  Thanks!
Rick & Cheryl Grigsby
ThisMountain.Life
rick@ThisMountain.Life
970.231.4016
cheryl@ThisMountain.Life
970.481.7486